4.20 PM IST
Gully Boy will surely be a movie to watch out for this year. Ranveer and Alia are both known to set the box office on fire and this one looks like it's ready to set the benchmark for 2019.
4.10 PM IST
Naved Shaikh aka Naezy may or may not have anything to do with Gully Boy but we got our hands on this picture of him at a radio station. Why he was there and what he was promoting is still unclear!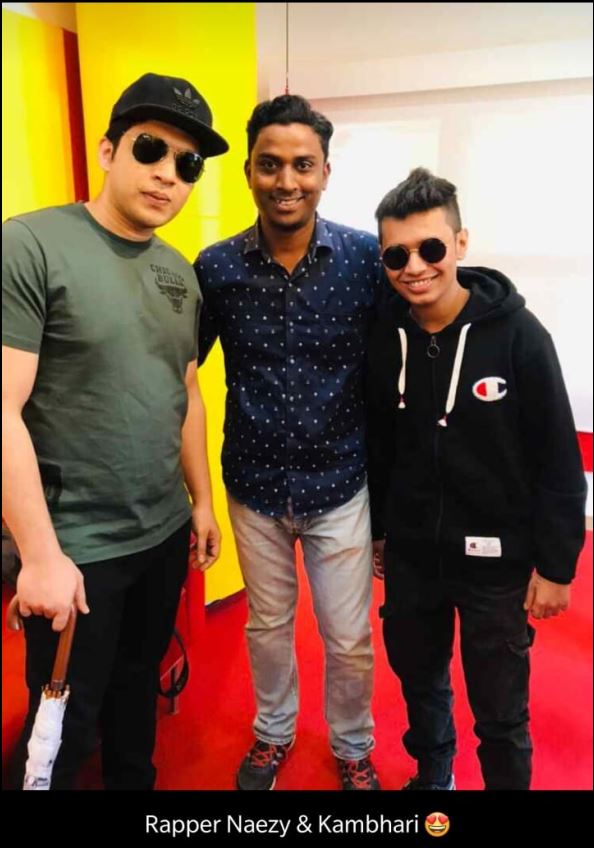 4.03 PM IST
Khilji, Simmba and now the Gully Boy. Twitter is going crazy over the trailer and Ranveer's acting and rapping prowess.
I don't understand how the hell does @RanveerOfficial portrays so many different characters in his movies so accurately in such a short time. Genius. Just genius. The trailer is the accurate representation of the life of every artist in this country. #GullyBoyTrailer #gullyboy

— Rhythm जैन (@crybabyrex) January 9, 2019
3.56 PM IST
Gully Boy was conceived as Naezy (Naved Shaikh's) story but sometime last year the rapper from Mumbai Sattar (70) enrolled himself into rehab for drug abuse. Sources say that this is when the makers of Gully Boy decided against calling it Naezy's story. The makers are now calling Gully Boy, the story of Mumbai street rappers.
3.52 PM IST
Ranveer Singh is staying as far from controversy as he can. Stays politically correct when asked about his hits and the Khans' flops!
Live Update
Ranveer Singh and Alia Bhatt's first film of 2019 is almost here. Zoya Akhtar's Gully Boy will release on February 14 and the trailer of the film will drop on Wednesday. Both Ranveer and Alia have had a great 2018 and Gully Boy will set the tone for their careers in 2019. The teasers and posters of the film only indicate that this film is going to be different and refreshing and take both stars to great heights.