7.02 PM IST
Our heartfelt condolences to the bereaved Kapoor clan. May her soul rest in peace.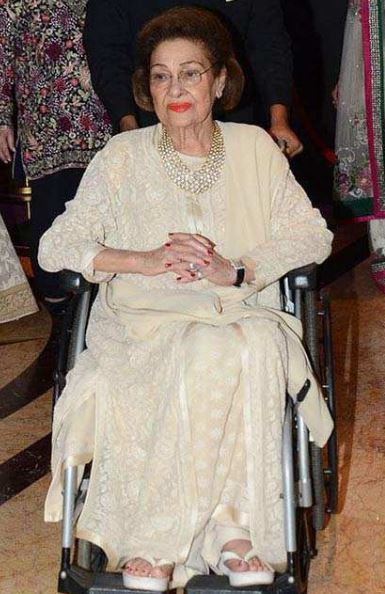 6.32 PM IST
Some of Bollywood's biggest celebrities were there to attend the funeral of Krishna Raj Kapoor. Karan Johar, Aamir Khan, Amitabh Bachchan, Anil Kapoor, Salman Khan's parents, Farhan Akhtar and Rani Mukerji among others. Young stars like Varun Dhawan, Arjun Kapoor, Sonam Kapoor and Alia Bhatt were also present.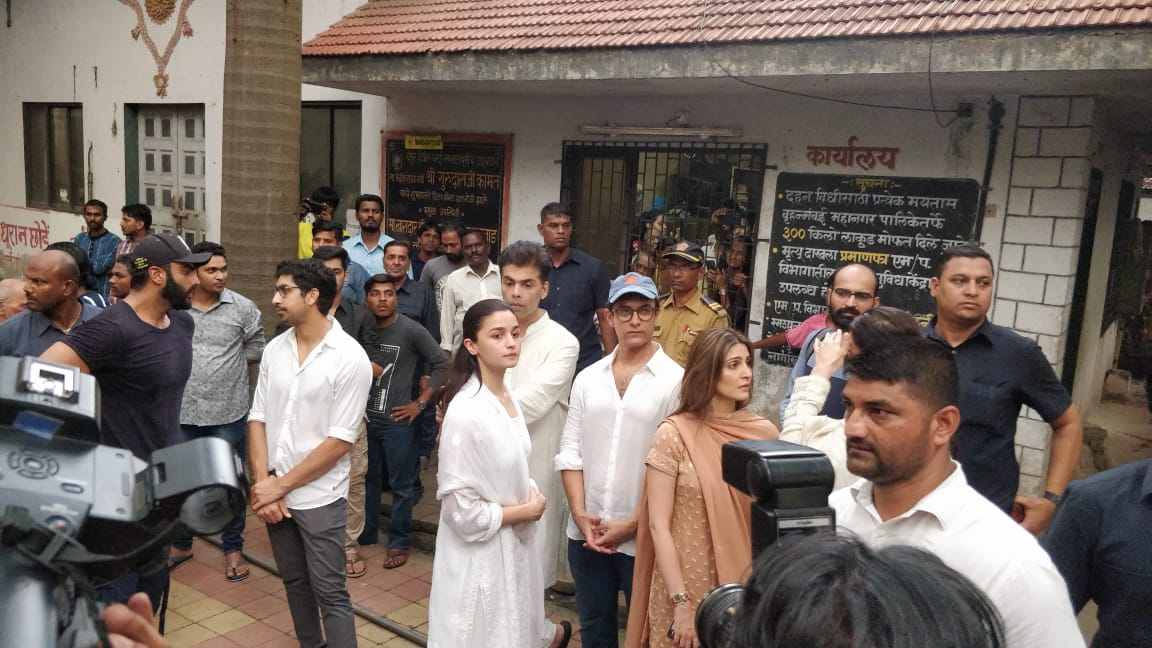 6.23 PM IST
Krishna Raj Kapoor was not one to spare the rod when the kids were growing up. Rishi Kapoor in his memoir, Khullam Khulla, fondly remembers those days. "Since this was one day that the adults had no time to pay attention to the kids, we had our own little party, away from the bright lights," he writes. "My buddies and I would collect all the leftover liquor and cigarette stubs, sip and blow smoke and have the times of our lives. On one occasion, just when our kiddie party really got swinging, my maid caught us. She went straight to mom and – whack! – I got slapped right across the cheek. My mother was not one to spare the rod.
6.14 PM IST
Ranbir Kapoor's girlfriend Alia Bhatt is turning out to be a constant figure at the Kapoor household and her recent appearance at the funeral of Krishna Raj Kapoor, proves her strong bond with the family.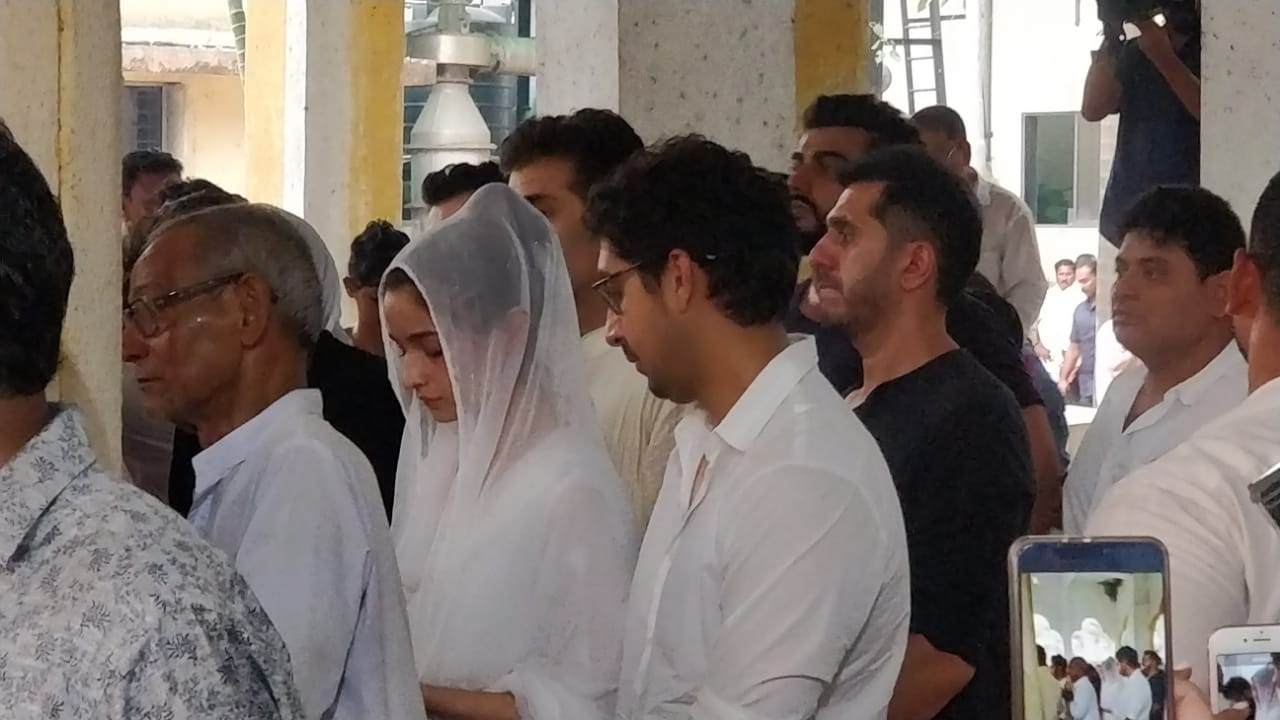 Live Update
Raj Kapoor's wife and the Kapoor clan's matriarch, Krishan Raj Kapoor breathe her last on Monday, 1st October around 4 am due to cardiac arrest. Her sudden demise comes as a shock to both the family and the film fraternity. She was 88-years-old. 
Her funeral will take place around 5.30 pm in Chembur. Prayers and condolences are pouring in since morning. Celebs have also been visiting Kapoor's ancestor house in Chembur to pay their last respects. Amitabh Bachchan, Abhishek Bachchan, Kajol, Aamir Khan, Sanjay Kapoor were among others who visited and paid their last respect to Krishna Ji.